Being a Windows users for last so many years, when I recently switched to MAC OS, I stumbled upon a situation where My Macbook Air freezed and I started looking for an alternative for Ctrl + Alt + Del command for Mac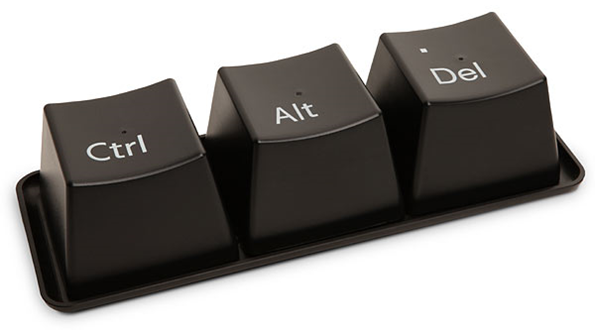 After doing Google Research I found a few ways to close the Freezed Application.
Hold down the cmd+alt+esc keys. In the list that appears, you will find all applications currently running on your system, and the one having problems, most likely has 'Not Responding' in brackets next to it. Highlight the app, and click the Force Quit button.
Go to the Dock at the bottom of the screen and find the icon for the app, then right click (or ctrl+click) to bring up the contextual menu. At the bottom of this list is the Quit option. Click this and hopefully the app will close.  If not, repeat the process, but when the menu appears hold down the alt key and the Quit option changes to Force Quit. Select "Force Quit" and the program should close immediately.
There is another way to access the Force Quit command; if you change to an app that is working fine, then go up to the Apple icon in the top left of your screen, and click on it, you can select the Force Quit option from the drop-down list.